Wilwood performance brake kits assembly
This is a typical assembly of a big brake kit with a six piston Aero caliper from Wilwood, a composite 2 piece disc with aluminum hat and fixing ring without bolts.
Wilwood performance brake kits typically include components such as:
Brake Calipers: High-quality forged or billet aluminum calipers that provide improved clamping force and reduced weight compared to stock calipers.
Brake Rotors: Performance-oriented brake rotors made from advanced materials like cast iron or composite materials. They are designed to dissipate heat more efficiently and improve braking performance.
Brake Pads: High-friction brake pads formulated for improved stopping power and reduced fade under high-performance driving conditions.
Brake Lines: Stainless steel braided brake lines that provide better pedal feel and more consistent braking pressure.
Wilwood's peformance brake kits are known for their reliability, durability, and performance. They are often favored by performance enthusiasts, track day drivers, and motorsport participants.
Rotor's assembly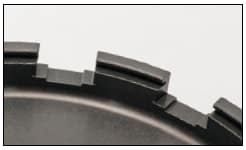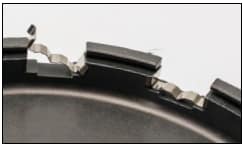 Insert the dynamic mount wear clips (5) into the slots in the hat (6), Photo 2. Orient the rotor (7) as shown in Figure 1 and Photo 3, with the flush side of mount lugs facing the hat. Secure the rotor to the hat using the snap ring (8) by simultaneously pushing down on the rotor and installing the ring into the groove in the hat, as shown in Photo 4. Carefully inspect snap ring to ensure complete engagement in the groove.